WYOMING WOMEN'S ANTELOPE HUNT
Havely Holt: 2017 Shelley's Fund Hunter
Shelley Simonton filled a room with brightness, laughter and wisdom. As an avid hunter herself–and a champion of women—Shelley embraced the idea of hosting the Wyoming Women's Antelope Hunt with her whole heart. She also volunteered to serve as a co-chair of the planning committee. Under her leadership, WYWF developed the hunt into the conservation-minded and mentoring-focused event it is today.
She cared deeply and advocated fiercely for what she believed in. Shelley passed away from melanoma in May of 2017. About a month before she died, she once again distinguished herself as a visionary leader for the hunt and for women in Wyoming. She generously established a fund that will become endowed and grow with the support of additional generous donors who want to be a part of her legacy.
Shelley's Fund honors the spirit of Shelley Simonton by investing in her primary areas of interest; the Wyoming Women's Antelope Hunt, and economic self-sufficiency training for women and girls in Wyoming. By providing event scholarships, Shelley's Fund ensures those attending the Annual Wyoming Women's Antelope Hunt will always include single mothers and diverse income levels.

From left to right: Matt Bowers (Shelley's husband), Havely Holt (2017 Shelley's Fund hunter), Kellen Little (hunting guide) and Marilyn Kite (founding member of the Wyoming Women's Antelope Hunt).
We interviewed the first recipient of the Shelley's Fund scholarship, Havely Holt, to learn more about her experience and the lasting impact the Wyoming Women's Antelope Hunt has made.
How did you get interested in hunting? What drew you to the Wyoming Women's Antelope Hunt? 
"At the time, I was a single mother of three kids. I got interested in the antelope hunt when my dad, Keith Geis, suggested that I apply for it.  He had heard about it and had seen several people that got to go, so I checked it out online.  
Back then, I didn't hunt at all. I was really into fly fishing, and I noticed on the site that if you filled your tag you got to go fly fishing with a guide. I had never had the opportunity to do that, so that's what drew me to it! My plan was to tag out as quickly as possible so I could go fishing for the rest of the weekend. Of course, after I got the scholarship and got to go on the hunt, I felt differently." 
What was your first impression, arriving at Ucross for your first Wyoming Women's Antelope Hunt? 
"I didn't know what to expect, but I do remember pulling up and feeling like it was such a beautiful place. The setting was so serene and inviting and welcoming. When you pull up and go in the big white tent, the people behind the counter were really welcoming and friendly. Going to something new like that, I felt really out of place – not because someone made me feel that way, but because I felt like a fish out of water (pardon the expression!). It's stressful to walk into an environment where you feel like everyone else belongs and is in their element, and you're not in yours. 
But everyone was really friendly and welcoming. I got to meet another new hunter, who was my roommate. We hit it off right away and we're still really good friends now. The environment was very calm and relaxed." 
One of the first experiences each hunter has is a "site-in," where their rifles are checked and the hunters receive some foundational skills training.
"The siting-in of the guns was intimidating. All these people seemed to know how to handle their guns, and you always feel like you're going to do something wrong. But there were several gentlemen there who did a great job helping us where we came in – for somebody who didn't have a whole lot of skills, they were accommodating and encouraging.  They didn't make anyone feel like they didn't know what they were doing. Everyone was there to learn, and it was a really positive experience as a new hunter." 
What was your experience like with mentoring ? 
Havely's mentor was Retired Justice Marilyn Kite, one of the founders of the Wyoming Women's Antelope Hunt. 
"I had a great experience with [her] mentor. It was Marilyn Kite, and she was absolutely amazing. She has such a great personality, and she welcomes you with open arms. She can just sit down and talk to anybody and make them feel comfortable. She never seemed bothered by the fact that we were trying again and again, or eager to get on with her own hunt. She was always just very calm and collected. When I'd come back to the truck after making a go at one of the herds we were hunting, she was always really positive, offering a little laugh to keep the mood light. It was nice to have another woman there that had been at one time in the shoes that I was in as well." 
Havely has remained connected with former Wyoming Women's Antelope Hunt participants, a nationwide group of alumnae called the Sisters of the Sage. 
"I have had the opportunity to mentor a couple women on the Meeteetse Deer Hunt, a Sisters of the Sage event, and I feel like I've learned more doing that than doing anything else. When you put something into practice you learn a lot about it. The women on these hunts come from a lot of different backgrounds and experiences, and bring a lot to the table, so it's a great position to be in because you get to reap the rewards of all these people that you're interacting with." 
What will you remember most about the Wyoming Women's Antelope Hunt? 
"I'll definitely remember the camaraderie. Everybody is rooting for every single woman there at the Hunt. Whether they harvested an animal or not, everyone is treated the same, cheered on the same, supported the same. Whether it was a successful or unsuccessful hunt…it was about the experience, and that's what you walk away with." 
Tell us what happened when you got home? 
"I remember coming back and being really excited, and just feeling like I'd cracked open this new part of myself that I didn't even know existed. Even though fly fishing was really my passion, the Wyoming Women's Antelope Hunt really introduced me to a way to be outdoors and spend time with friends and family that I've never experienced before.  
When my kids were able to see this new passion that I was pursuing, it helped them see a new side of me. And, it helped fuel their passion and their interest in the outdoors – in hunting and fishing. My oldest is interested in the story telling side of it – she's creative with video and writing and things like that, and enjoys being involved in that way when we go on our adventures. For my next two, seeing me in that way, especially as a woman, has helped them feel more like they can move forward as hunters, especially my daughter.  
When I was growing up, my dad did a lot of hunting. I don't know why, but when I was a kid, it felt like a 'boys thing.' I did go with my dad and brother often, but it was just to hang out. I feel that this new side of me that opened up after the hunt gave my dad and me a different kind of connection that we didn't previously have. We've spent a lot of time hunting together since then. I feel like it opened up a lot of opportunity that I probably wouldn't have taken advantage of if I hadn't gone on the hunt, and if I hadn't felt successful." 
Havely's experience inspired her father, Keith Geis, to start Ride the Range – providing scholarships to women veterans to participate in the Wyoming Women's Antelope Hunt through the Women Veterans Empowerment Fund. She now volunteers for Ride the Range and as a mentor for the First Hunt Foundation (FHF). She also serves as a FHF chapter president in Wyoming and is the first woman to serve in this position nationwide! She is part of the field staff for Sisterhood of the Outdoors where she mentors other women in hunting and fishing adventures. AND she has gone on to start her own fishing camp, which empowers even more women in the outdoors. She's a confident and badass woman hunter who is paying her Shelley's-scholarship-experience forward to others.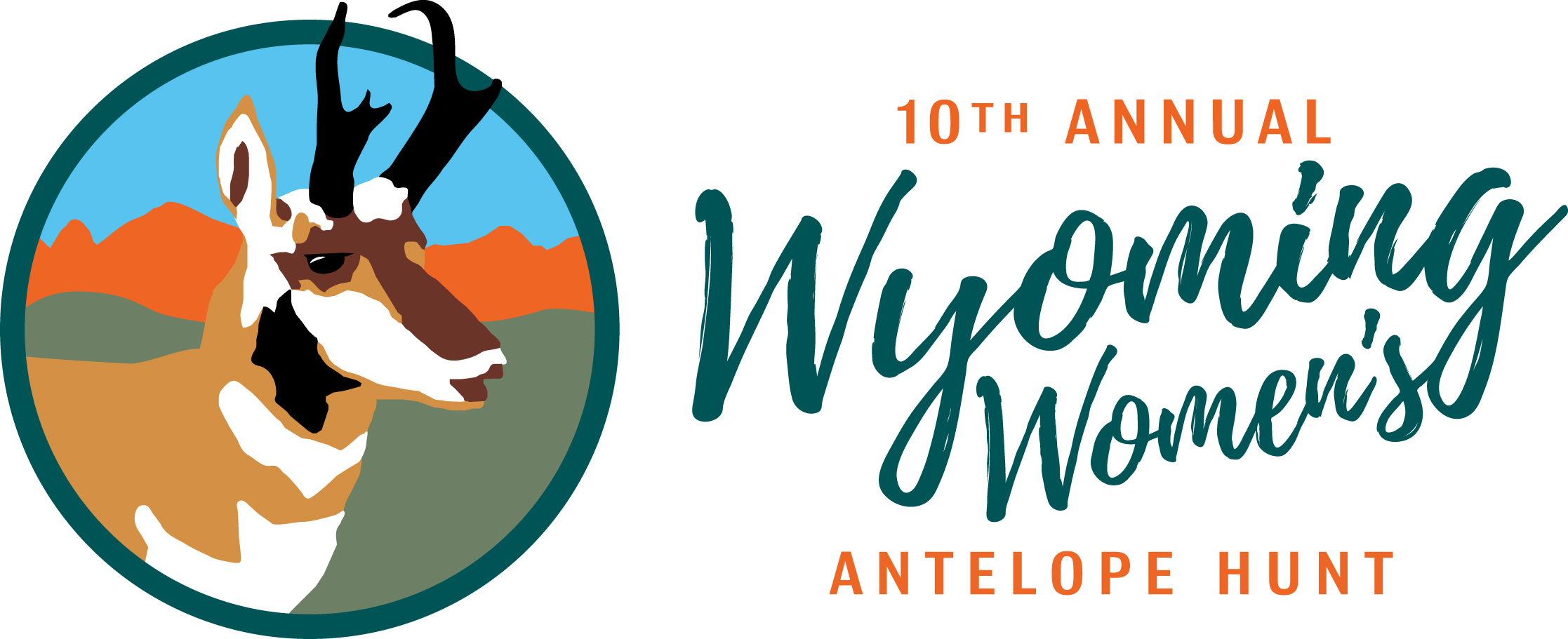 Hosted by the Wyoming Women's Foundation