The Wage Gap in Wyoming in 2022: How
Gender, Race and Ethnicity Affect Pay Equity
The wage gap between men and women in Wyoming is $0.25. In other words, women make $0.75 for every $1.00 men make in Wyoming. According to the report, Wyoming's wage gap remains the largest or nearly largest in the nation.
Discussion in the report includes factors associated with the wage gap, consequences of the wage gap for Wyoming, the impacts of COVID-19 on the wage gap and suggestions for how Wyoming can address wage inequality. The report found that more than 90% of the wage gap may be attributed to discrimination. The new report also includes discussion and data on the gaps associated with race and ethnicity in Wyoming. 
The Wage Gap in Wyoming in 2022: How Gender, Race and Ethnicity Affect Pay Equity, authored by Chian Jones Ritten, PhD, Department of Agriculture and Applied Sciences and Anne Alexander, PhD, Department of Economics with data prepared by the Wyoming Survey Analysis Center (WYSAC) at the University of Wyoming. The report was funded by the Wyoming Women's Foundation (WYWF), in partnership with the Wyoming Council for Women (WCW) and the Equality State Policy Center (ESPC).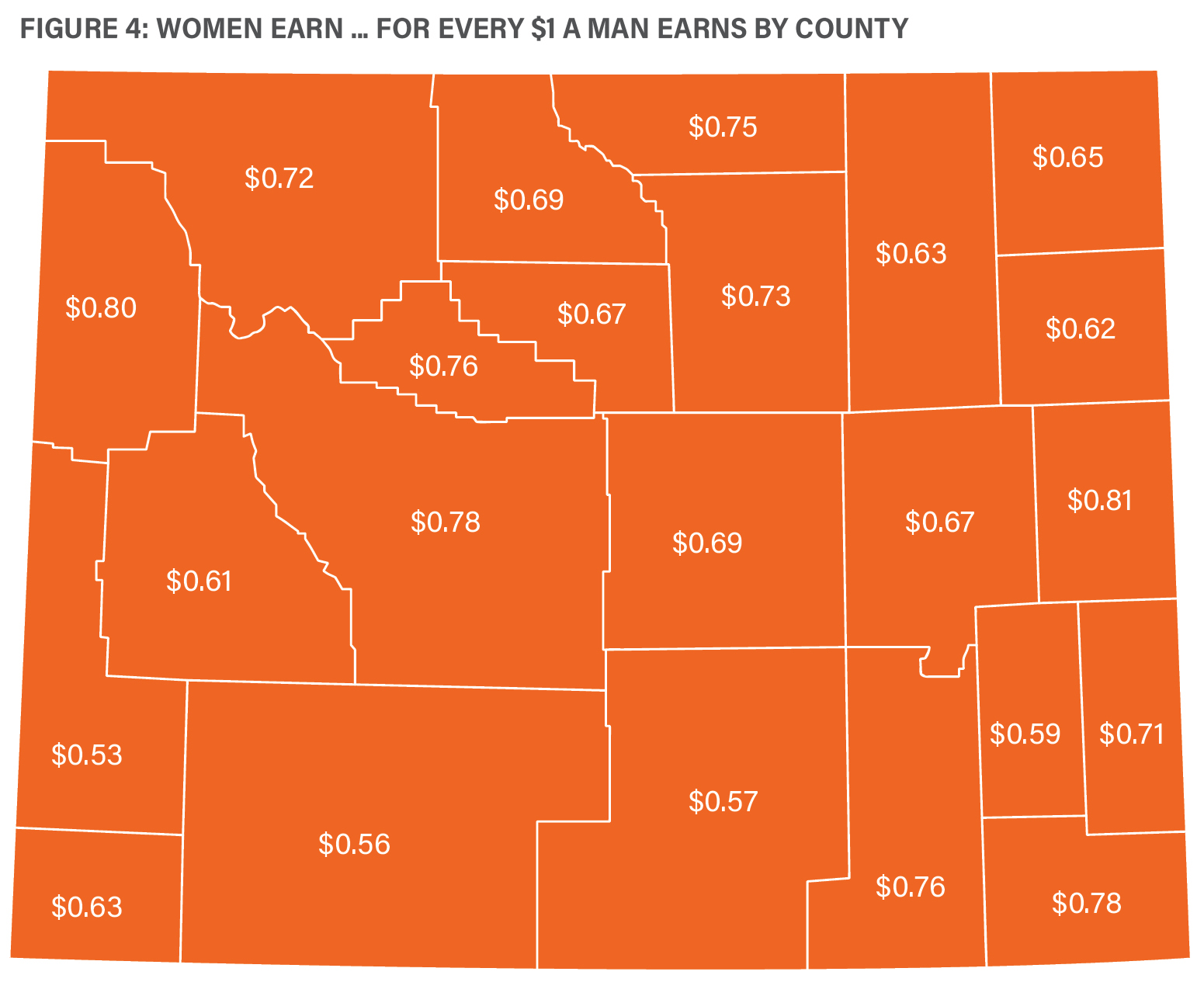 The Wage Gap Between Wyoming's Men and Women: 2016
Department of Workforce Services Wage Gap Update: 2018
In 2018, the Wyoming Department of Workforce Services completed a study on the state's gender wage gap (House Bill 0209) per the request of the Wyoming joint labor, health, and social services interim and the joint minerals, business, and economic development interim committees. This new report provided strong evidence supporting the existence of the wage gap in Wyoming. You can download the 2018 report below.