Economic Self-Sufficiency Standard
THE SELF-SUFFICIENCY STANDARD CAN BE USED AS A TOOL TO FOCUS COVID-19 RELIEF EFFORTS.
"All of the Self-Sufficiency Standard research suggests that people who have high rates of income insecurity will be more acutely impacted by the COVID-19 pandemic. It is important to note that single mothers, women, and people of color are disproportionately over-represented in groups that earn low wages. With so many individuals losing their jobs, people are forced to make difficult decisions. This makes people with low-incomes doubly vulnerable in this pandemic. The Self-Sufficiency Standard tells us how people meet their basic needs, this will be harder and harder as this pandemic increases in scope. " –Diana M. Pearce, creator of the Self-Sufficiency Standard.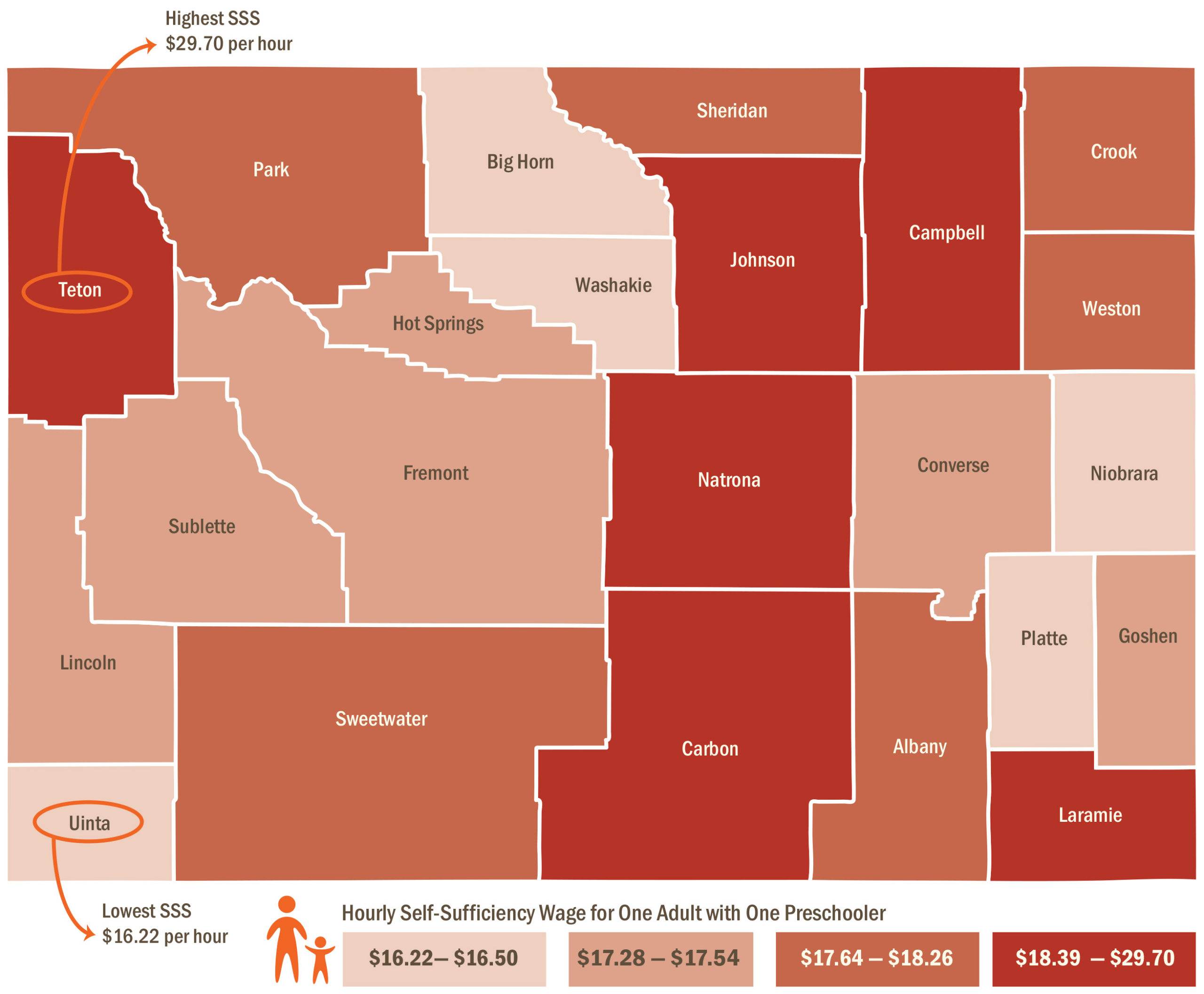 THE SELF-SUFFICIENCY STANDARD FOR WYOMING 2020
The Self-Sufficiency Standard calculates how much income families of various sizes and compositions need to make ends meet at a minimally adequate level without public or private assistance.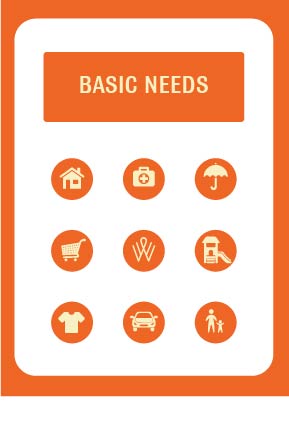 SELF-SUFFICIENCY CALCULATOR FOR 2020
What does it take to be self-sufficient? Enter your county and family composition into our calculator to find out.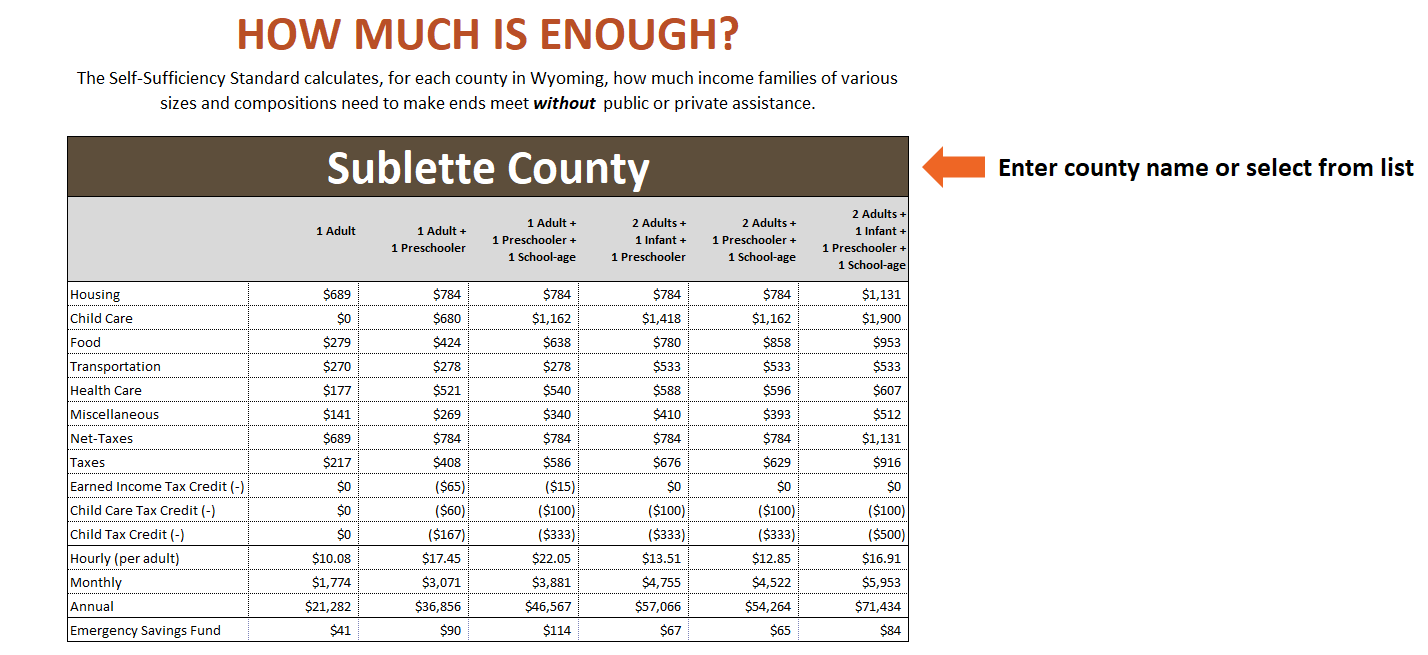 Quickly visualize The Self-Sufficiency Standard for multiple different family types in your county, compared side by side to the Federal Poverty Guidelines and Full-Time Minimum Wage, in one user-friendly place.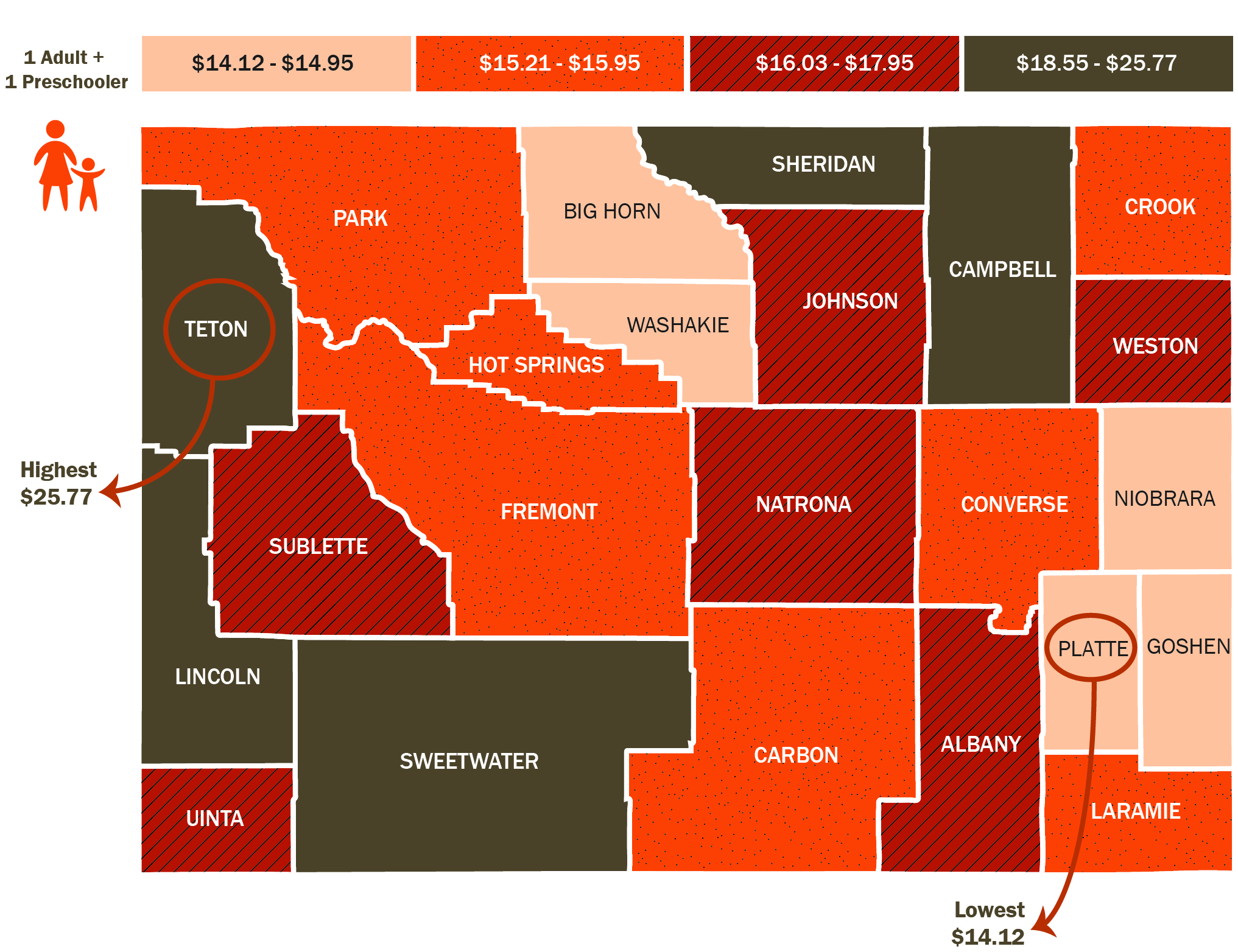 PAST SELF-SUFFICIENCY STANDARDS FOR WYOMING
Compare how much the income required to make ends meet has changed over the years.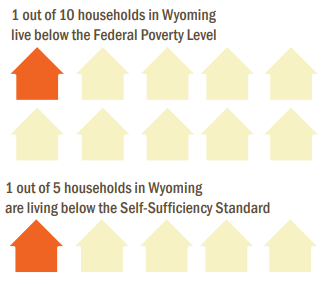 OVERLOOKED AND UNDERCOUNTED: 2016
STRUGGLING TO MAKE ENDS MEET IN WYOMING
Explore the demographics of people in Wyoming living below the Self-Sufficiency Standard.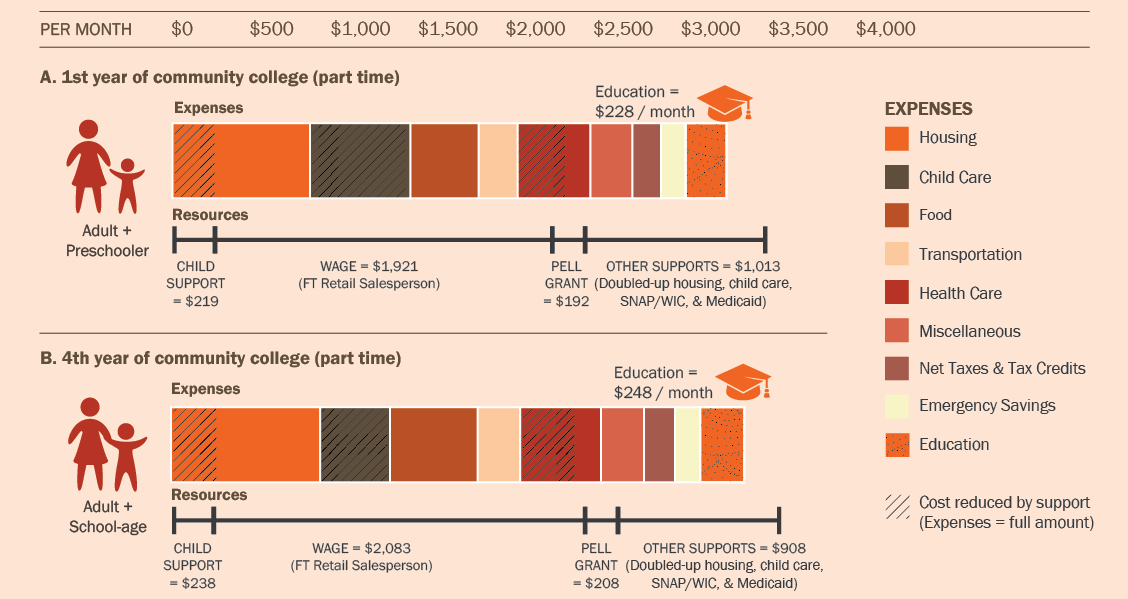 EXPLORING ECONOMIC SECURITY PATHWAYS IN WYOMING:
The Self-Sufficiency Standard approach to economic security consists of three elements: 1) securing the costs of daily basic needs, 2) creating an emergency savings fund, and 3) choosing the appropriate asset-building Economic Security Pathway(s).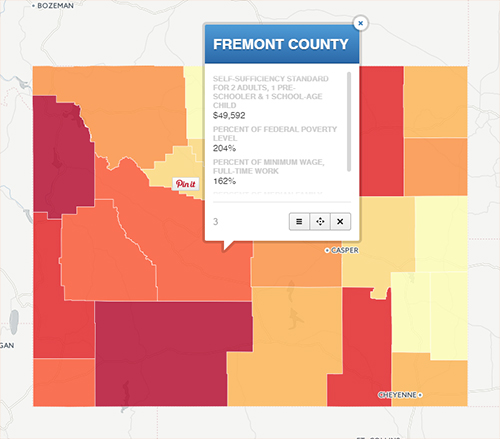 MAPPING THE SELF-SUFFICIENCY STANDARD FOR WYOMING 2016
Quickly view county-level data on the Self-Sufficiency Standard compared to other measures of economic self-sufficiency and the change in Self-Sufficiency Standard between 2005 and 2016 in your county.