To raise awareness of pay inequity and its causes, the Wyoming Women's Foundation partnered with the Wyoming Council for Women and the Equality State Policy Center to publish updated research on Wyoming's Gender Wage Gap.
The Wage Gap in Wyoming in 2022: How Gender, Race and Ethnicity Affect Pay Equity, was authored by Chian Jones Ritten, PhD, Department of Agriculture and Applied Sciences and Anne Alexander, PhD, Department of Economics with data prepared by the Wyoming Survey Analysis Center (WYSAC) at the University of Wyoming. The report was funded by the Wyoming Women's Foundation (WYWF), in partnership with the Wyoming Council for Women (WCW) and the Equality State Policy Center (ESPC).
The following excerpts are included in the full report.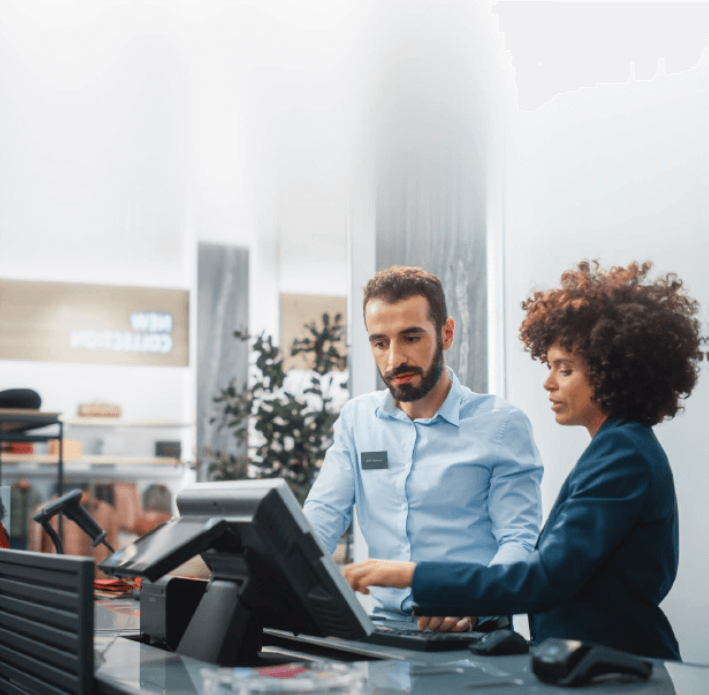 Wyoming's Still Waiting
March 14 is National Equal Pay Day, the day that marks how long into the next year the average American woman must work to earn as much as her white male counterpart did in the previous year. Today, women all over the country are picking up their microphones and speaking up about the gender wage gap. But Wyoming women are still waiting for their paychecks.
Wyoming's Equal Pay Day is still about two and a half weeks away. April 2 will mark the day that Wyoming Women have earned what their white male counterparts earned the year before. Unfortunately, even in the "Equality State" the gender wage gap (GWG) persists.
Wyoming women are in the labor force at rates similar to the national average, and women's poverty rate is lower than in many other states. Yet, women in Wyoming are amongst the lowest paid relative to men in the nation. While men's wages in Wyoming are the 12th highest in the nation, Wyoming's women's wages are only 42nd.1
Isn't that illegal?
Discrimination in pay based on gender, race, or ethnicity has been illegal since 1964 with the passage of the Civil Rights Act. However, evidence suggests that discrimination in pay still exists.2
The GWG has broad-reaching impacts, but is especially concerning when there are persistent and pronounced gaps between equally qualified, equally credentialed, and equally experienced men and women in the same profession, occupation, and industry.
What does that mean for Wyoming Women?
Working Wyoming women earn only $0.75 to every $1 earned by men, per hour worked. The resulting gender wage gap exists for women of almost any age and county in Wyoming.3
Each year, the difference between men's and women's wages is enough to buy a total of 108 more weeks of food; 12 more months of mortgage and utilities payments; 21 more months of rent; or 8,402 additional gallons of gas. What would an extra 108 weeks of food mean to your family?
Why should you care?
If the impact felt by our friends, family and neighbors isn't alarming enough, the wage gap also results in an estimated annual loss of $1.5 billion to the Wyoming economy, reducing the state's economic potential. 3
Fair pay for everyone enhances the state's economy, improves financial security, lessens pressure on public support programs and increases the ability of Wyoming's families to be self-reliant.
What can you do to help close the Gender Wage Gap?
First, thank you for reading this far. We are honored to do this work and wouldn't be able to continue without all of our incredible supporters. Thank you!
There are many Wyoming-specific strategies that can be taken by workers, employers, legislators and advocates, to eliminate pay inequity. Since women in Wyoming are dedicated to the labor market, but still earn significantly less than Wyoming men, merely moving more women into the labor market, without attention to compensation, could result in maintaining the wage gap. You can help by doing your part to implement the tactics below. Learn more by exploring our latest wag gap research.
Advocate for:
Market starting salaries and raises for women, especially women of color.
Wyoming legislation that addresses economic diversity, increased reporting of occupations and wages, minimum wages especially for tipped employees, and the recruitment and retention of health care workers.
A systematic review of the wages of state workers with regular market-based salary adjustments.
Increase:
Wages in health care, education, retail trade and services that are comparable to the national market.
Access to affordable, quality childcare so women do not have to either leave the workforce or work reduced hours.
Awareness of anti-discrimination laws and procedures for filing claims.
Support:
Having challenging conversations with employers.
Individual women and people of color earning higher-education degrees or vocational training.
Wyoming businesses advertising pay ranges on job postings.
Businesses that conduct internal pay-equity audits and do not rely on an employee's salary history to make job offers.
Organizations like CLIMB Wyoming that train women for higher paying jobs and economic self-sufficiency.
Wyoming women work hard to make ends meet every week, especially during tough economic times when increases in the cost of living outpace increases in wages. There's no time left to wait for equal pay.
Learn more by exploring The Wage Gap in Wyoming in 2022: How Gender, Race and Ethnicity Affect Pay Equity.
References
Wisniewski, M. (2022). What Is the gender wage gap in your state? https://bit.ly/3Y5QYUf
Social Security Works (2019). Social Security works for the United States: 2019 report. https://bit.ly/3VTHauK
2020 5-Year Estimates. Table B20005.