"In order to improve maternal health, we have to focus on improving all women's health and access to care – not just during labor and delivery, but before and after pregnancy, and throughout our lives." – Dr. Leana Wen
Wyoming Women's Foundation is dedicated to improving maternal health outcomes for women in Wyoming. By eliminating barriers to perinatal care, providing access to affordable, quality healthcare, and establishing workplace policies that encourage pregnant women to receive care, women can remain healthy and in the workforce.
CHECK OUT THE WY COUNTS KIDS REPORT
The Wyoming Community Foundation released a report in partnership with the Wyoming Survey and Analysis Center at the University of Wyoming.
This report found that 24% of women in Wyoming received less than adequate prenatal care in 2020. According to the report, maternal mortality increased by 41% from 2018. Access to labor and delivery services is difficult in Wyoming; 23% of babies are born out of their resident county. Due to lack of services, five counties have over 90% of babies being born outside of their county.
To learn more, visit WYCF's Wyoming Counts Kids Report.
READ MORE ABOUT UNTREATED POSTPARTUM DISORDERS
Untreated postpartum disorders disrupt the lives of mothers, their children, and the statewide economy. Due to lack of affordability, access to care, and presence of care facilities, women struggle to receive adequate prenatal care.
To learn more about the negative effects of untreated postpartum disorders, visit Mathematica's Report.
LEARN ABOUT POSTPARTUM UNINSURANCE
In Medicaid paid births, around 22% of women lose insurance after birth. In Medicaid nonexpansion states, like Wyoming, that rate is 36.8%. Hispanic, Spanish-speaking and Indigenous women lose insurance in nonexpansion states at a strikingly higher rate: 72.9% and 60.2%, respectively. Women need health insurance to combat the physical, emotional, and mental health challenges that follow birth.
To read more about postpartum uninsurance, visit JAMA's Health Forum Research.
JOIN POWER ADVOCATES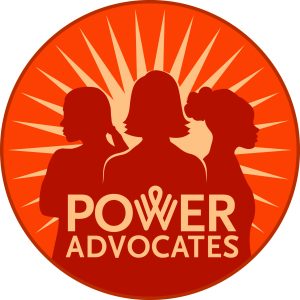 YOUR voice can mean all the difference to legislators.
Influence positive change for maternal health policies in Wyoming by becoming a Power Advocate. Stay up-to-date with our Legislative Watch and Action Alerts, receive free Advocacy Trainings, and join in on Community Conversations when you sign up for our mailing list.
Learn more about our Power Advocates here.
SUPPORT THIS WORK
By making a donation to the advocacy efforts at Wyoming Women's Foundation, you will help us pursue greater equality for women and girls in Wyoming. When women and girls prosper, communities thrive. 
Receive a Power Advocate t-shirt with a gift of $50.00 or more! You can find more information and donate here.