"In order to improve maternal health, we have to focus on improving all women's health and access to care – not just during labor and delivery, but before and after pregnancy, and throughout our lives." – Dr. Leana Wen
Wyoming Women's Foundation is dedicated to improving maternal health outcomes for women in Wyoming. By eliminating barriers to perinatal care, providing access to affordable, quality healthcare, and establishing workplace policies that encourage pregnant women to receive care, women can remain healthy and in the workforce.
JOIN POWER ADVOCATES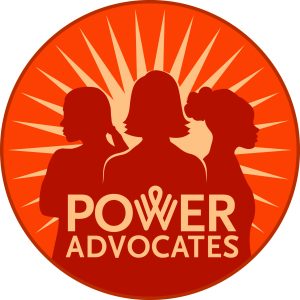 YOUR voice can mean all the difference to legislators.
Influence positive change for maternal health policies in Wyoming by becoming a Power Advocate. Stay up-to-date with our Legislative Watch and Action Alerts, receive free Advocacy Trainings, and join in on Community Conversations when you sign up for our mailing list.
Learn more about our Power Advocates here.
STAY UP TO DATE ON OUR INTERIM SESSION TOPIC
WYWF submitted a "Review on Maternal Health Policies" for legislators on the Labor, Health, and Social Services committee to study over the interim session.
At the August Casper meeting, the Labor, Health, and Social Services voted 6-5 to adopt a committee bill that would extend postpartum Medicaid eligibility from 60 days to 12 months of coverage. This bill will start its journey through the legislative process as a committee bill in January 2023. 
To learn about upcoming meetings, agendas, and past meeting materials visit Labor, Health, and Social Services committee page.
If you are interested in learning more or testifying in front of the committee, please reach out to Marissa at marissa@wycf.org
SUPPORT THIS WORK
By making a donation to the advocacy efforts at Wyoming Women's Foundation, you will help us pursue greater equality for women and girls in Wyoming. When women and girls prosper, communities thrive. 
Receive a Power Advocate t-shirt with a gift of $50.00 or more! You can find more information and donate here.