WYOMING WOMEN'S ANTELOPE HUNT
Sally Thomas: 2020 Ride the Range Scholarship Recipient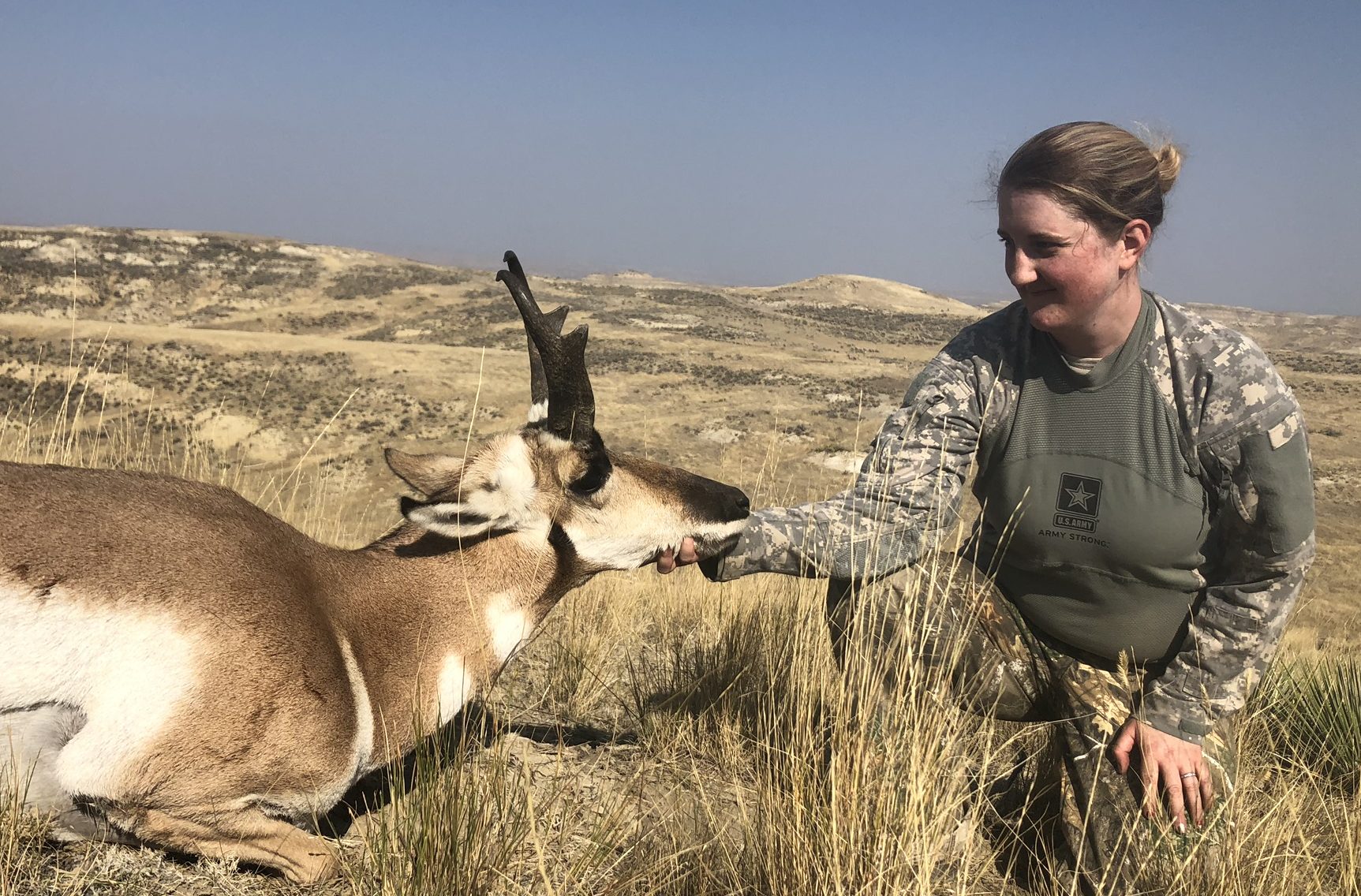 Ride the Range was established in 2019 to enhance the quality of lives of women Veterans by providing Wyoming Women's Antelope Hunt scholarships through the Women Veterans Empowerment Fund.  Founder Keith Geis, Ride the Range riders and donors are dedicated to raising funds in support of our Veterans. Ride the Range is an opportunity for cyclists to push themselves past limits in endurance and strength, one pedal stroke at a time. It is fitting that the ride raises funds to support our Veterans who pushed past even more extreme limits and experienced challenges that most of us could never comprehend. 
In 2020, the Ride the Range scholarship recipient was US military Veteran and current Army Reserve soldier Sally Thomas.
How did you get interested in hunting? What drew you to the Wyoming Women's Antelope Hunt? 
"I grew up in Wyoming, but was never able to take part in a hunt. When the opportunity to apply for the Ride the Range Scholarship came up, I jumped at it. It was quite the shock to get a call from our state first lady, Jennie Gordon, letting me know that I'd been selected. As a veteran, I'm used to trekking the wilderness with a mission to complete. Still, no mission had such a sense of female camaraderie and excitement. COVID might have put a strain on everything, but we were all determined to enjoy ourselves and to get our antelope. The sense of sisterhood was palpable, and has continued long after the hunt itself ended."
What was your first impression, arriving at Ucross for your first Wyoming Women's Antelope Hunt? 
"When I arrived at The Ranch at Ucross, I felt a bit like a fish out of water. I hadn't been so surrounded by camo since I got out of the military. Once I checked in, it was a whirlwind. From sighting my rifle at a temporary range to a stalking exercise over a fence and through a sagebrush-studded gulley. Each station had expert instructors to assist new hunters like myself."
 Since participating as a hunter, Sally has returned to the event to provide firearm instruction alongside other mentors.
What was your experience like with mentoring at the hunt? 
"I was paired with two slightly more experienced hunters and Eric Wilhelm, the "man with the mustache." Eric is not only a fantastic guide, but also a patient and knowledgeable teacher. He also happened to be our gracious host. We took off early Friday morning and my training really began. Eric explained how to "glass" for animals, then how to plan the route for stalking. [Christine Ford] my companion (and winner for the closest stalking distance) was first up. We stalked over a mile before she got her buck."
What will you remember most about the Wyoming Women's Antelope Hunt? 
"My harvest was very memorable. We spotted a small herd and began our stalk. This is when I learned that antelope have excellent eyesight. One crafty doe kept her eye on us, and kept moving her herd farther away. After an hour or so, we decided to let them go and break to eat. Just after lunch, we spooked a buck and doe just down the hill from the track we were driving down. They crossed the road in front of us at less than 50 yards. My buck stopped to look back at me. Eric whispered to me about keeping calm. I paused to ensure my aim was true, giving the buck time to take off again. He paused at 172 yards, just before cresting the hill. I knew if he did that, he'd be gone. I took my shot.  
To my utter shock, he dropped straight to the ground. I shouted, "He just fell down!" I'm sure I sounded confused, which amused my guide and companions. I always imagined that when an animal is hit they would at least take a few steps before falling. It turns out that the impact of a bullet to the lungs has a massive effect on the heart as well. My buck died the moment that bullet hit him, for which I am both relieved and proud. A big part of the Wyoming Women's Antelope Hunt is about teaching the process of hunting from planning to putting the animal on a plate. I happily took advantage of the opportunity to learn how to skin, butcher, and package my buck. We have enjoyed the venison, and are already planning our next seasons. "
Tell us what happened when you got home? 
This hunt is an event that really brings together women, especially women in Wyoming. I feel like I have a greater connection to my state but also to these really powerful women throughout the state. I feel like it's given me even stronger roots in my community. But I also feel like it's given me better opportunities to go hunting – these women reach out, they're so welcoming, and they are looking for ways to build their own network and community, and I really love that. Moving back to Wyoming after having been gone, I didn't feel like I had the same connections as I did growing up here. The hunt just brings back those connections. Every time you show up at the hunt, there are hugs, welcome, people wanting to reconnect and share stories. 
Sally has continued the camaraderie by joining other alumnae on hunting trips and shares her skills by retuning as a volunteer.
The Ride the Range scholarship, and subsequently this blog, were made possible thanks to Keith Geis, Platte Valley Bank and many generous donors. We are accepting applications for the 2022 Ride the Range scholarship until March 15. Click here to apply. To make a donation online, please click here. Learn more by emailing Keith at 52wyocowboy@gmail.com.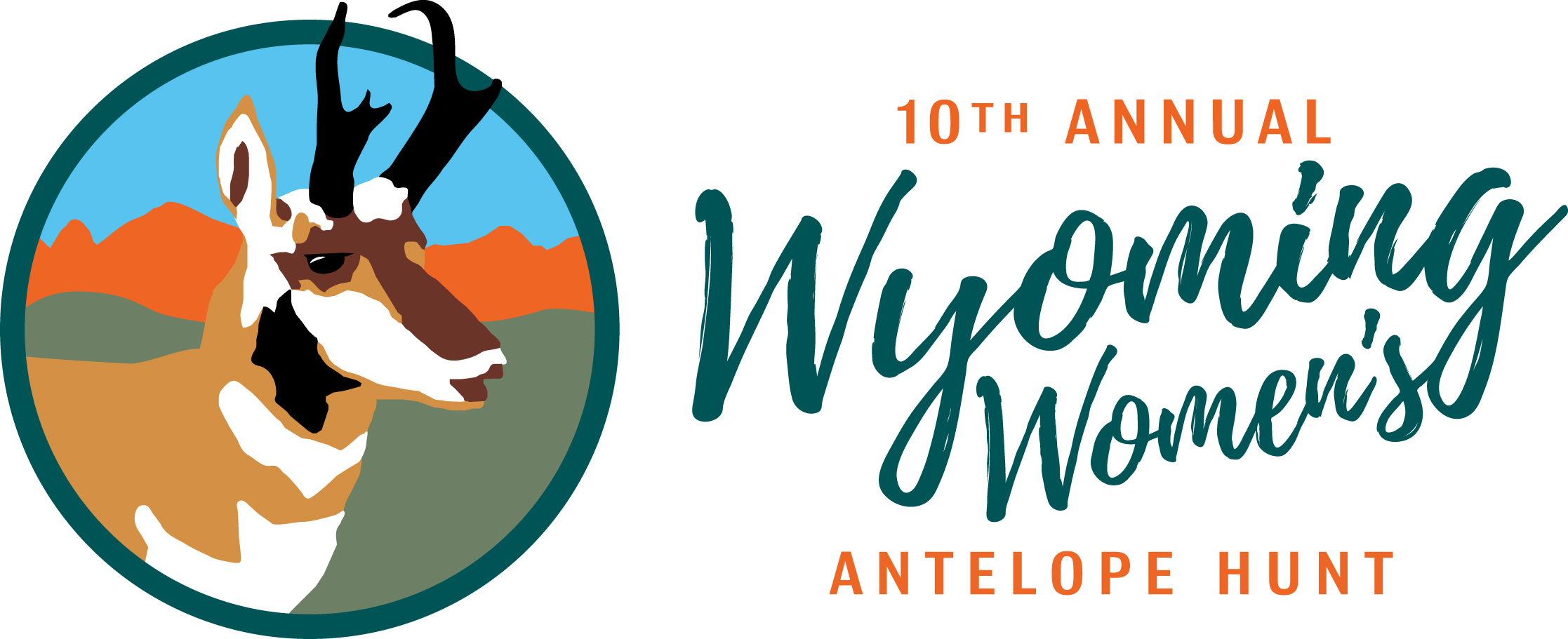 Hosted by the Wyoming Women's Foundation